Would you like to video your own fishing trips?  Do you already have a video camera but only take videos of others but not yourself?  Well, here is a simple Do-It-Yourself video camera mount you can make yourself with only a few items you can aquire at a Home Depot, Lowes & Walmart………..
Parts
4 – turnbuckles
1 -  roll 19 gauge steel wire (50 ft. @ Home Depot or Lowes)
4 – eye screws
1 -  length of 1 ¼ SC40 PVC
1 -  45 degree Tee
1 – 45 degree elbow
2 -  adapters for the 1 ¼ SC40 PVC to fit into the 45 degree Tee
1 – I-bolt mounted into the rudder mount hole
nut & washer to mount I-Bolt into rudder mount hole
3 – hose clamps to attach the camera mount assembly to the yak
1 – angle iron to attach to rudder mount I-Bolt & the camera mounts
attaches to
1 – Mini-tripod (Purchased at Walmart for about $6.00)
This is what I used to mount the camera mount to my yak but parts you might need
could be different, depending on what kind of yak you have and how you want to
mount it.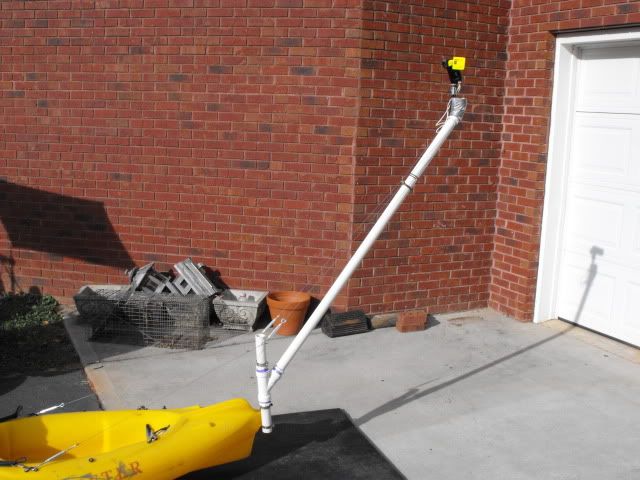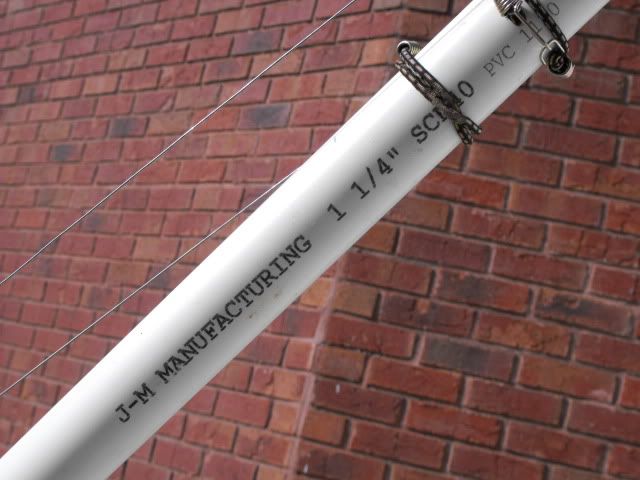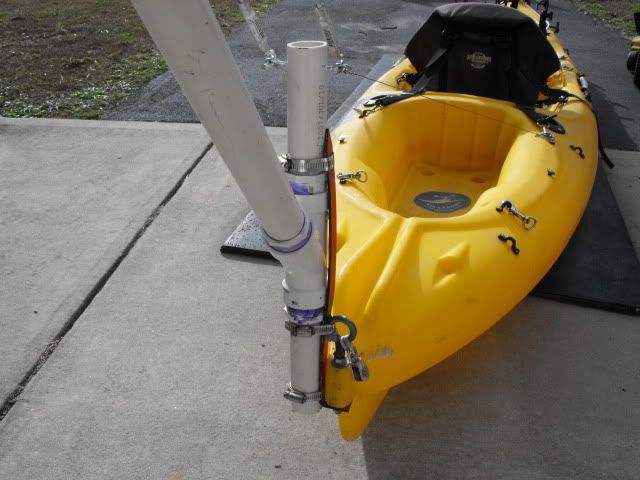 \