Author:  Hunter King  (RiverCrawler)…..
It is just like the title says; fall is closing in on us and to me that means it is time to break out the high speed search and reaction baits. When fall moves in, the fish start to feed heavily to stay warm so you may want to slow down and present the fish with easy targets like flukes and twitch baits.  I say burn it bye them if your looking for the big ones! This is the time of year I put up my jerk baits, jigs, and anything slower than my Jeep will run.
The baits I will change to now are going to be the faster and LARGER and my reasoning behind this is; a big fish burns a lot of energy to stay warm, so he is going to be looking for larger items to eat so he can take in more calories. The reason he is willing to chase faster moving baits is because he will be moving already to make heat. So it all works for guys like me that want to be using those large search baits.
This is a list of my top 5 fall baits and how I choose to work them and when.
1.   Large Spinner Baits -  My favorite because you can vary the speed so easily and it is just a big fish lure! My favorite is the Booyah Super Shad. The reason is because this thing is a monster sporting 4 blades and then large skirt/body, making it appear as-if one fish is chasing  4 bait fish. And that monster 7lber is watching like, 5 fish one bite I'm game and then you've got a good one! This bait is tied on constantly, it may not make a cast but I've got it there if I need it. This is my favorite color.

2.    My second bait is going to be the Lucky Craft Sammy, and the One Knocker Spook. Both are big baits with great action, large rattles and knockers to make a lot of commotion. This is my morning bait when the fish are really active. It like the Booya is just plain and simple a big fish lure! These are my favorite colors.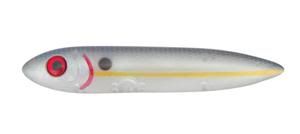 3.    Yeah for this one it was a hard decision and I had to go with the Booyah Boogie Bait. It is a well designed lure, large profile and varying speeds. I go to this bait when the fish are hanging in large rocks because this thing takes a beatin' and rarely gets hung up. This is my favorite color.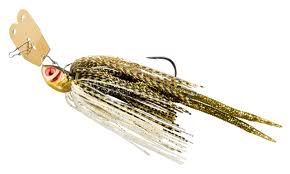 4.    Loosing the 3rd place spot to the Boogie Bait is going to be the Red Eye Shad. I love using rattle traps this time of year because I can control the depth and go way faster than I can with crank baits. I don't have a favorite color I use the same selection system I talked about in tip #2 "Novice Crank Baits".

5.    And lastly I will have to be Casting Spoons. This is more of a lake lure so that is why it placed last, but it is a really simple lure to use and covers a large area quickly. Colors, sizes, and design really do not make a difference it is just that good of a bait.
I hope that this fall you will try to go with some serious speed and reaction baits.