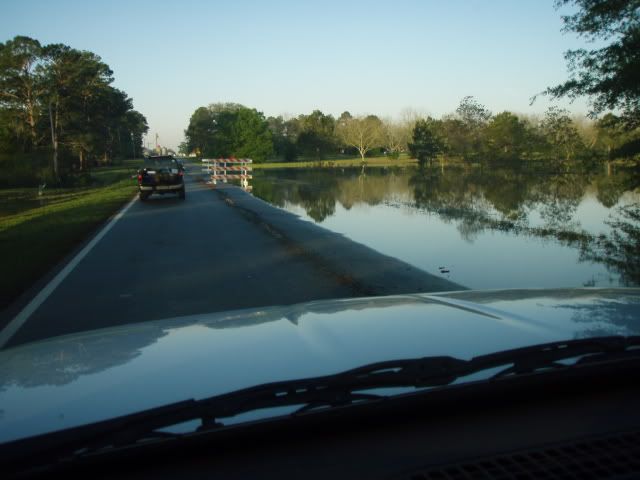 Sumtershoaliefan, RatherBfishin, and myself (ShoalieSeeker)had a trip planned to fish for shoal bass all week but the weather didn't cooperate. So looking at the surrounding states and the water level continuing to rise, we needed an alternative for our week long fishing trip.
Pursuing the Guadeloupe Bass had been a long time thought of SSF and mine. So it only took one suggestion of a trip to Texas and we pulled the trigger. After leaving Saturday April 4 at 4 am to meet up with SSF at his house, we pointed our wagons west. After a long and grueling 16 hours of wrong turns and misadventures, we arrived in a small town 45 miles from Castell TX. We rested at a local hotel for 5 hours before packing up and heading to our destination in Castell. Upon arrival at our camp site, we were greeted by the site owner, Frank Faulk. He gave us a warm Texas welcome and shuttled us for our first float. Shortly after starting our first float, we caught our first guads in the first hour.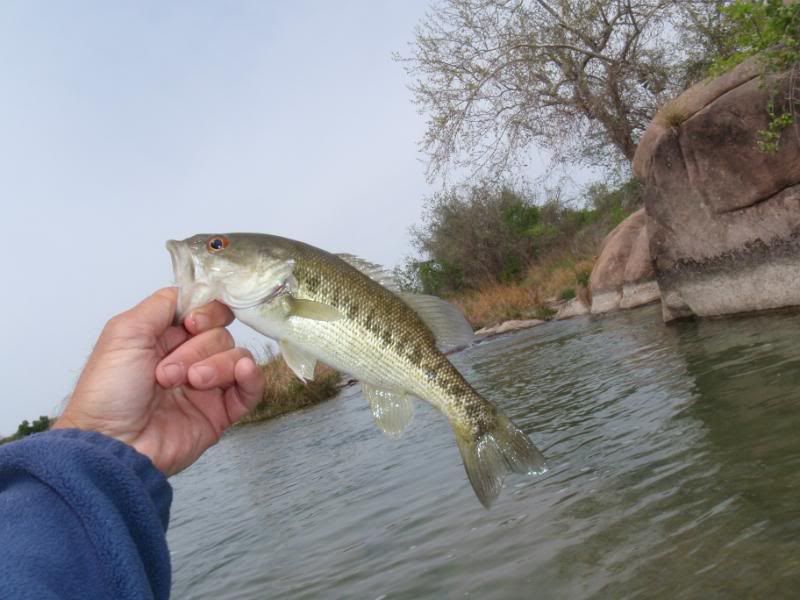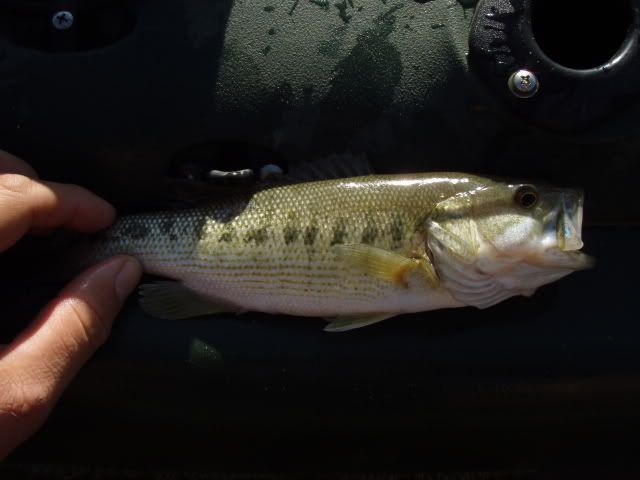 Sunday and Monday's floats were flat land floats that set us up for a huge surprise our last 4 days of fishing. Enough can't be said about how beautiful the Llano river system is. The first 2 days we floated through rock gardens and past large boulders with small rock ledges on the banks.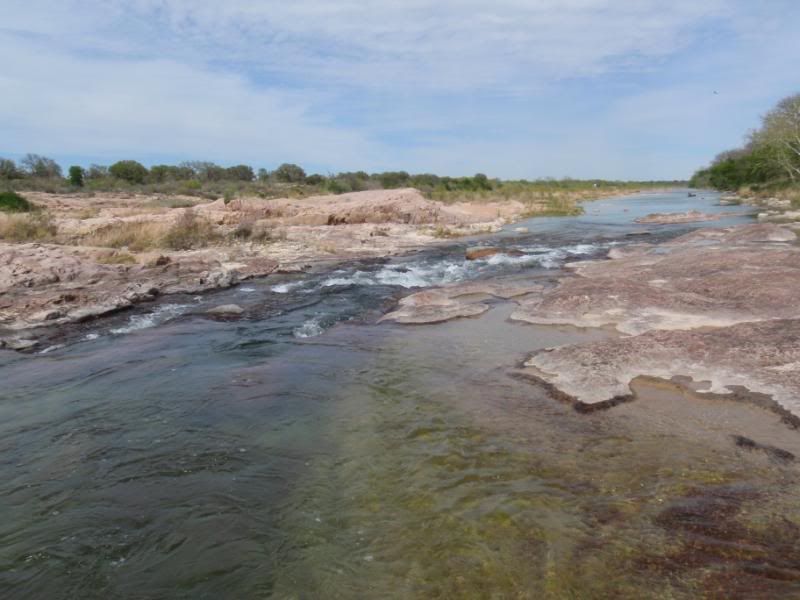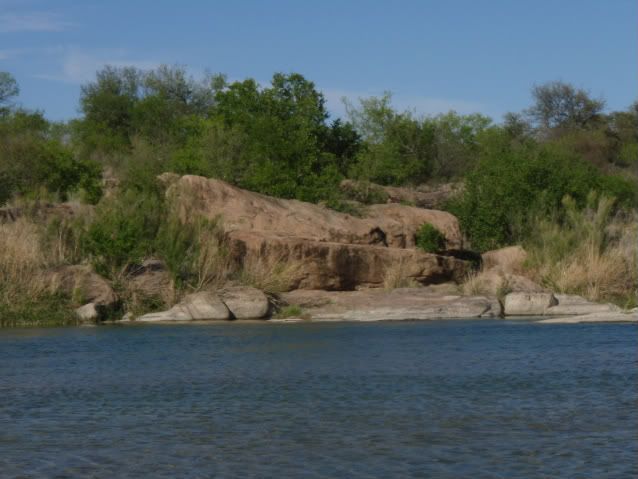 The water in this area was crystal clear and you were able to see an abundance of fish swimming below you. These fish ranged from catfish as long as your arm, to carp the size of your leg. Not to mention a 6lb 12 oz largemouth taken by RBF on the 2nd day.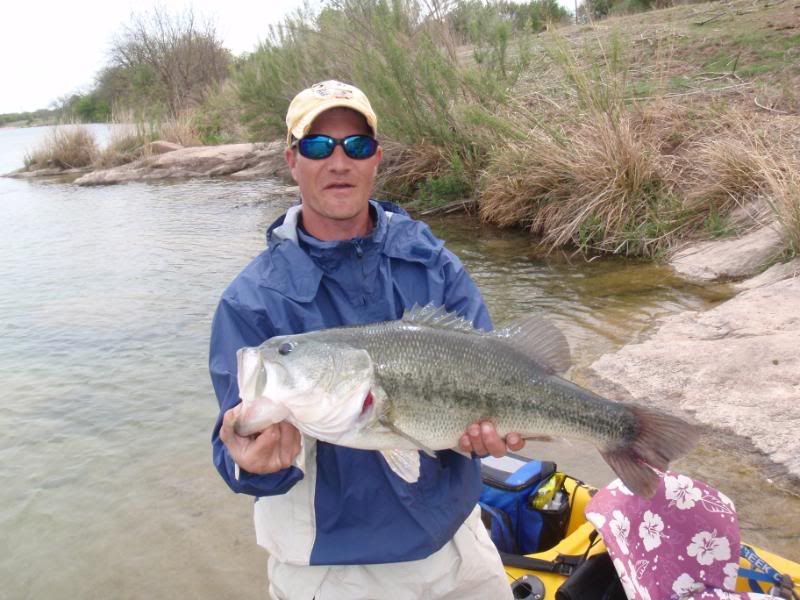 By the end of the 2nd day, SSF had figured out a good pattern for the catching the Llano River largemouth.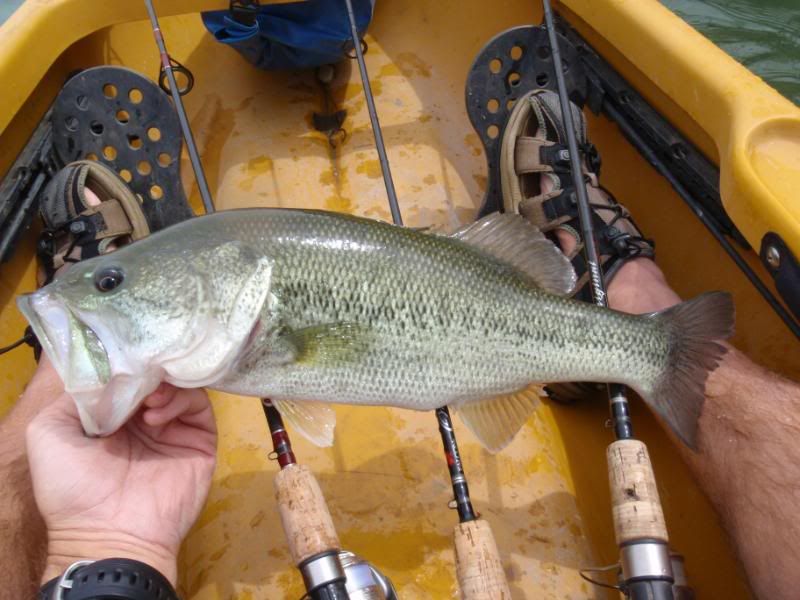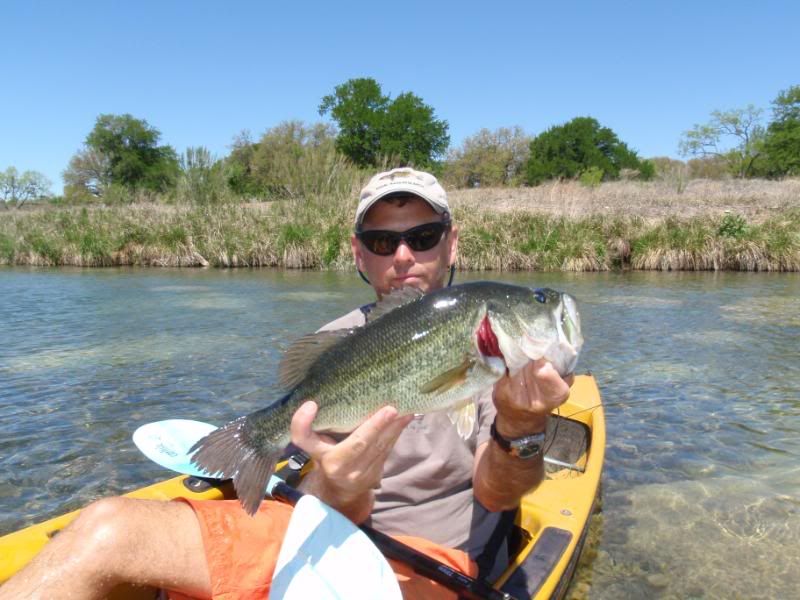 While setting up the shuttle for day 3, we could tell by the terrain that the river scenery was going to change drastically from the floats we had done the first 2 days. Upon putting in as we passed the first bend, we were greeted by what appeared to be a 200 ft cliff that fell sharply into the water.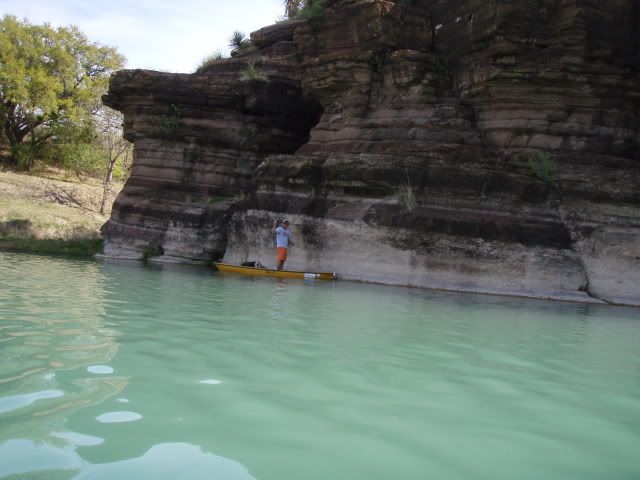 There were also a few dwellers on this large cliff.
As we continued this float, we encountered more high cliffs and beautiful scenery and some wildlife.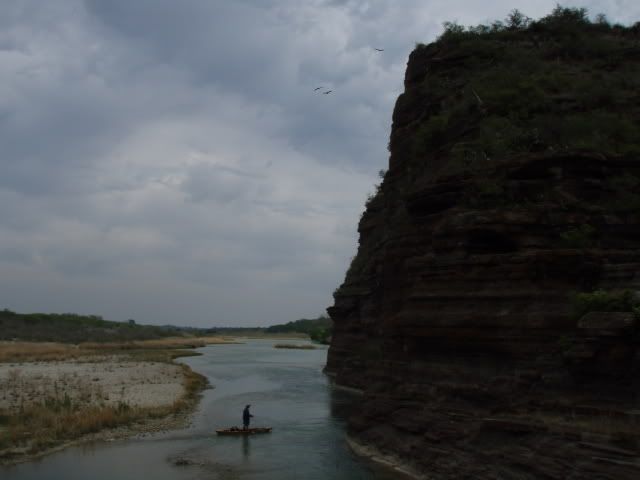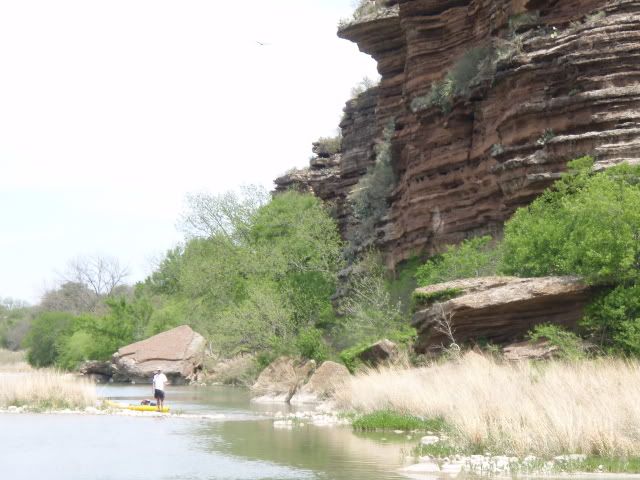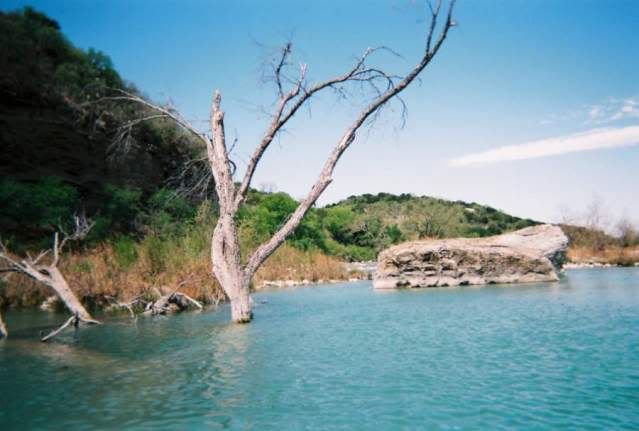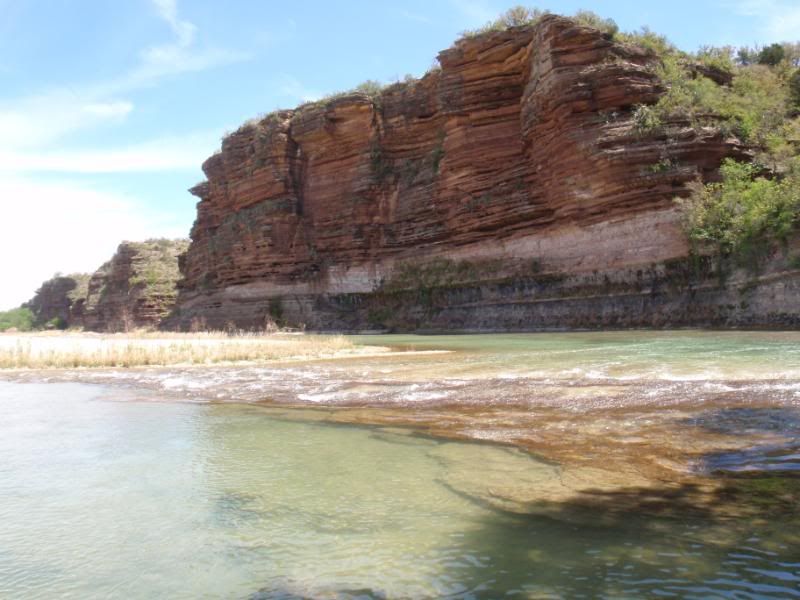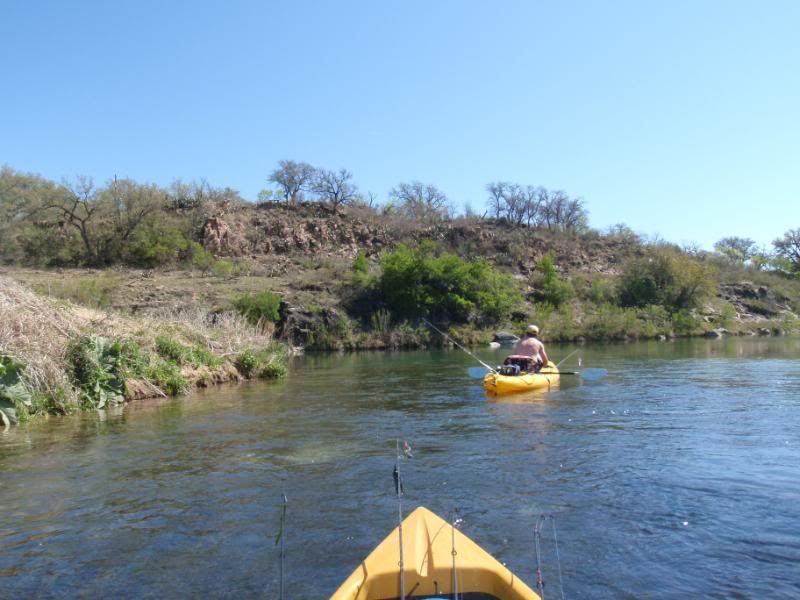 Day 3 marked the end of my hardware fishing. I switched over to a 5 wt fly rod using subsurface flies. This change would later contribute to me catching fish well into the double digits each day.
Another honorable mention, I caught an exotic fish, Rio Grande Perch, on the fly rod.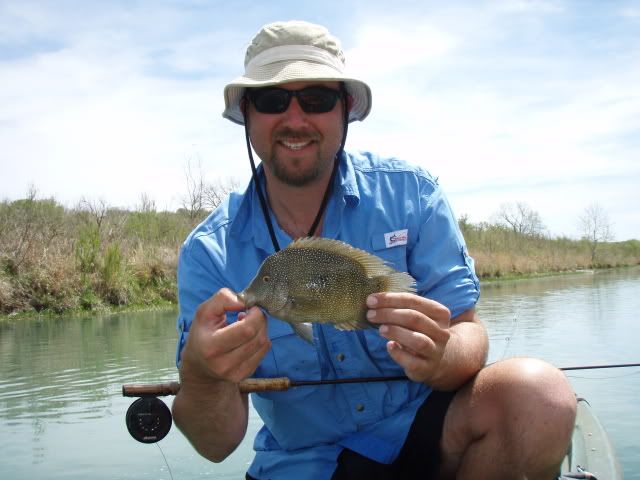 Day 4 was the least windy day of our trip with winds only 10-15 mph. We were blessed with a beautiful sunrise that RBF was nice enough to take a picture of so that I could experience it since I wasn't an early bird.
Fishing was good, but a float that was originally only supposed to be 10 miles ended up being more like 14-15. After putting in, I immediately paddled for the first hour because I knew I would be fishing slower with the fly rod. I caught my best guad of the week on this day. I know SSF and RBF caught several nice large mouths and SSF missed another 5-6 lber.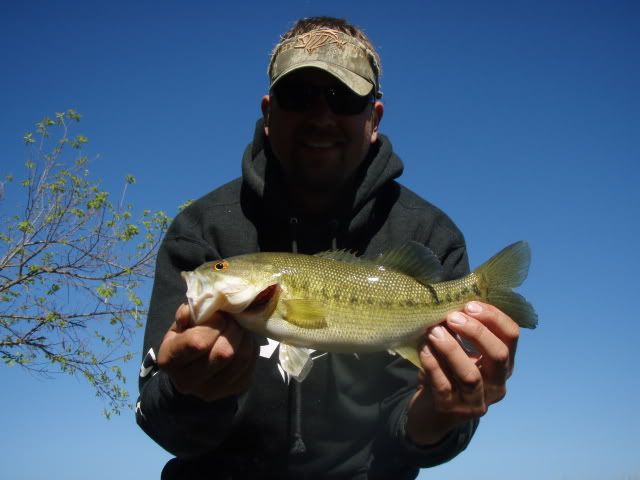 On this float we encountered more wildlife.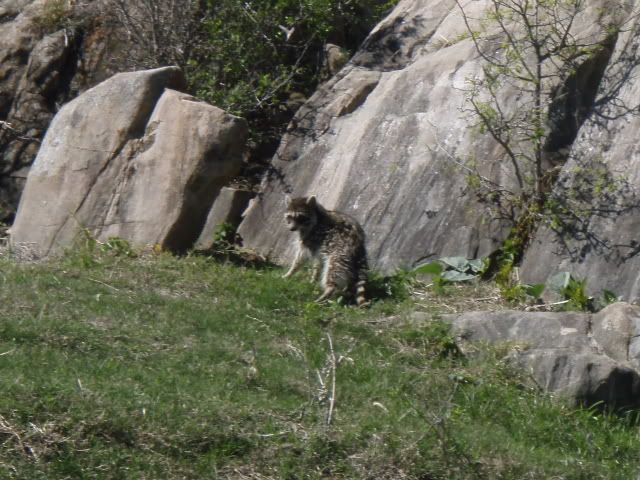 Also while on this float I took a picture that could be put on a poster for persistence. This tree was literally growing straight out of the rock.
Day 5 brought 20-25 mph winds with 30-40 mph gusts. Fishing was not good. We were doing our uppermost float on this day. The water was green from minerals that were apparently in the rock. SSF did start off the morning with a bang by landing this 3+ lb large mouth.
Day 6 brought our earliest morning, we put in around 7 am on the float we had done on day 3. Many fish were caught and some were lost. SSF missed a big large mouth. SSF and RBF caught their biggest guads of the trip on this float.
RBF's
After completing our float, we headed in to a town called Mason where a well known BBQ restaurant is located. This restaurant called Cooper's has to be some of the best BBQ I have ever had and I think the guys would agree with me.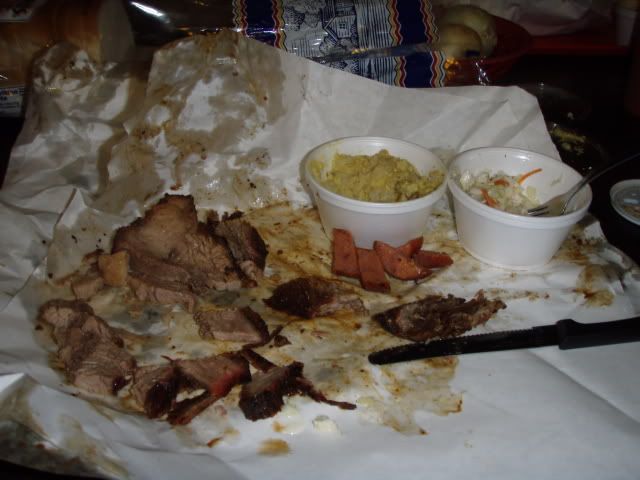 Upon eating, we retired early in the evening preparing for the 16 hour drive back to Georgia. During the drive, I thought of all the great fishing and wonderful scenery we enjoyed throughout the week. This made me stop and think how truly lucky I am to have friends like RBF and SSF to spend great moments on the water with. I would like to take this time to give special thanks to Texas Kelly from Riversmallies, Frank Faulk campgrounds, and especially my wife who helps make these week long trips all possible. Below are other pics that warrant a view.
A type of warmouth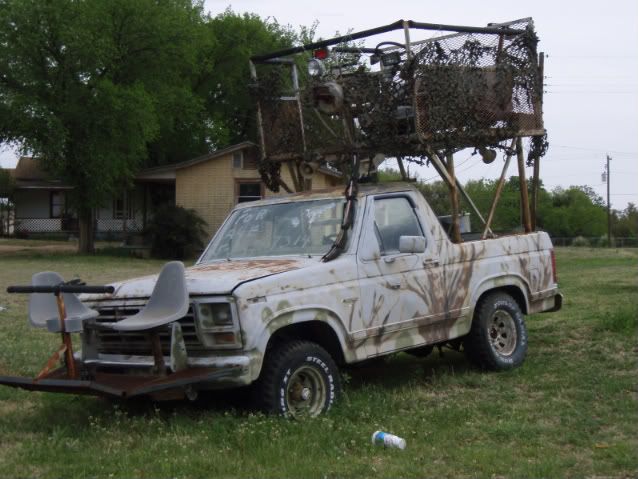 Apparently, some of the so called 'good ol boys' must have fled Georgia and went to Texas because what we have here is a fine example of what a redneck can do to a perfectly good automobile.

Again I would like to give special thanks to Frank Faulk who runs a top knotch campground and shuttle service. He is a great guy to sit down and have a beer with. If you ever make it over to central Texas, give Frank a call in Castell at 325-247-3447 and he will help you have an experience of a life time.
SS